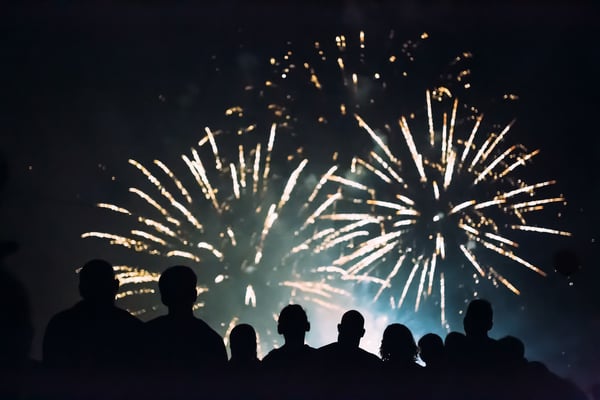 Of the many challenges for property managers in the multifamily space, resident engagement remains a top priority. That's because engagement is important to both retaining and attracting new residents. With summer almost here and the weather warming up, residents will be looking for things to do outside. That means it's time to get your community's summer events calendar planned out to keep residents engaged with each other and the community. But we know how busy property managers can be, making it difficult to find the time to brainstorm ideas. Here are eight activities that will keep residents engaged and help attract new tenants.
1. Food Trucks
Food trucks are always a hit, and they're are great for encouraging the community to gather. Even better is that there's not much planning involved like catering. So invite a few local food trucks to your community and put on some music. It'll be a fun night for all.
2. Movie Night on the Lawn
Who doesn't love a good movie? Hosting a movie night is an event that everyone can enjoy. If your community has a diverse age range, you could even break it up into different groups and play movies for kids, teens, or adults on three separate nights.
3. Pool Party...Casino-Style
Pools are typically the center of the community throughout the summer, but sometimes you need to spice up the pool some. Consider hosting a casino night by the pool. Bring in some professional dealers and residents can get competitive with each other. Proceeds can go towards something for the community itself or donated to charity.
4. Bring in a BBQ Smoker
Another twist on the traditional pool party is having a cookout using a BBQ smoker, and it's a nice upgrade from the usual vending machines and grills. The smell of food cooking long and slow all day is a surefire way to draw residents outside.
5. Fireworks Show
Fireworks aren't just for the 4th of July. During the summer months, try putting on your own fireworks shows on weekend nights. Not only will current residents enjoy them, but it will bring positive attention to your community from potential future residents.
6. Potluck
Good food always brings people together. To increase resident engagement, you could host a potluck. You could even have everyone share their recipes with each other so they can try cooking different meals on their own.
7. Host a 'Fair'
Everyone loves a fair, but if your community has children, bring the fair to them. Get a bouncy house and set up some games...provide tasty treats like cotton candy and kettle corn. It will be fun for everyone.
Diversity is one of the inherent benefits of multifamily communities. You're never without an abundance of people. It's just a matter of finding fun and engaging ways to get everyone together.