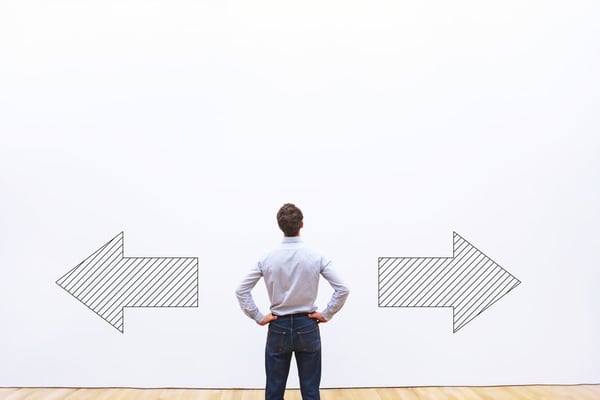 For a long time, vending machines were just about the only way to provide snacks and beverages for employees. But times have changed, and employers are putting more effort into developing break rooms that offer more than a stiff metal chair and the rattling of the air conditioner in the ceiling. Micro-markets and pantries have become increasingly popular as they help increase efficiency and convenience for employees. But which option is best for you?
Below are the pros and cons of each service, but let's first discuss what exactly they are.
Vending Machines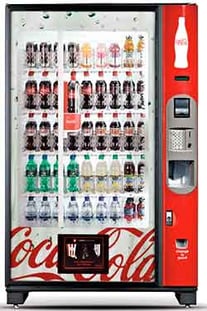 Vending machines have a pretty long history, but they can be a quick and easy way to provide staff and customers with snacks and beverages.
Micro-Markets & Pantries
A relatively new concept, micro-markets are a form of unattended retail. It's basically a mini store that doesn't have onsite personnel to manage it, and includes an electronic kiosk for customers to checkout their items. They've quickly gained in popularity due to their added convenience for both customers and the suppliers that manage them.
Pantry
A pantry is similar to a micro-market, but functions a little differently. They sometimes include kiosks for customers to checkout their items, but sometimes--as in a hotel pantry--the customers will pay at the front desk. The term pantry can also be used to describe a break room for an office that gets snacks delivered.
The Pros & Cons
Now that we understand the differences between the three, which is best for you? It's hard to come up with a definitive answer, because it depends on your situation. So here are the pros and cons of each to help you decide which route you should go.
Vending Machines Pros:
They're Free. With full-service vending, the vending company installs, stocks, and services the equipment at no cost.
Quick Setup. Installing an office vending machine typically takes 2-3 weeks on average.
Small Footprint. The size of vending machines allows for more flexibility for where you want to put them.
Vending Machine Cons:
Service issues. Vending machines can occasionally steal money or not take it at all, or dispense the wrong product.
Limited variety. A vending machine can only hold so many items, and can only hold items that are packaged a certain way.
Micro-Market/Pantry Pros:
Convenience. Employees can easily grab the items they want from the shelves.
More variety. A market or pantry can hold hundreds of products, depending on how much space is available, including healthy and fresh products.
Enhances the break room. Attractive shelves and sleek counter tops have a nice appeal.
Micro-Market/Pantry Cons:
Price. It'll cost money to have the shelving and counters installed.
Requires More Room. although a market/pantry doesn't need to be huge, you will need space for the hardware
Theft. Shrinkage is a real concern for markets, although suppliers take measures to prevent and limit theft as much as possible.
It can seem overwhelming at times whether or not one of these options is the right fit for your business. One of the main factors for making a decision is how many employees are at your location. For vending machines and markets, 40 or more employees is ideal. For less, office snack delivery services can be a good option.