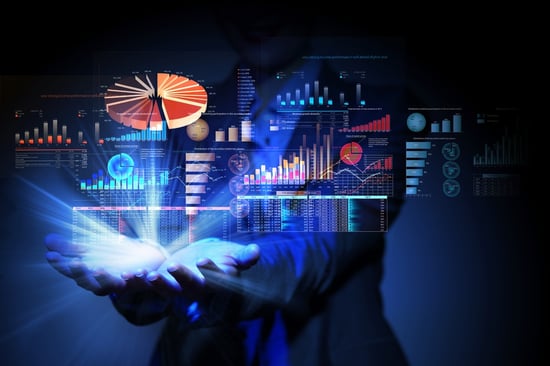 Vending machine technology has made significant strides in recent years. The days of managing account information on paper are long gone, and it's now easier than ever for vending companies to track, measure, and service locations.
Thanks to the development of new software programs, operators are given a bird's-eye view of their entire business all the way down to specific items in the machines. But what does this mean for consumers?
A much better customer experience.
Mobile payment options make it easier to purchase an item. Route management tools help vending companies deliver product in a more timely manner. Data exchange (DEX) software lets suppliers know when items are getting low in a machine. All of these programs work together to enhance the experience of using a vending machine service. After all, to understand data is to understand customers.
As a vending management company that consolidates vending services into a single account for companies with multiple locations, we can see first-hand the benefit of these advancements and how they're improving the vending industry.
Here are eight companies leading the way in vending technology.
Efficiency is at the heart of Cantaloupe Systems' Seed software. Their cloud-based services help vending operators provide cashless payments, dynamic route scheduling, inventory management, and more.
The pioneers of cashless payments for vending machines, USA Technologies has leveraged their 15+ years of experience in providing customers in the self-serve retail industry develop better consumer relationships.
3. Parlevel
Parlevel--a newcomer to the food & beverage tech industry--helps hundreds of businesses around the world manage their operations. The company recently launched Smart Routing - a powerful new technology that helps vending companies manage their routes.
4. Crane Merchandising Systems
Just last week, Crane Merchandising Systems (a division of the Crane Co.), announced an update to their Route Driver and Service Tech applications. The update allows route drivers to use tablet devices to see and service any vending machine from a single-screen planogram view.
This Atlanta-based startup is making strides with vending technology. They provide wireless data exchange (DEX) technology that gives you a bird's-eye view of any machine, any time. Gimme has recently partnered with USA Technologies, eliminating the use of a 'Gimme Key' that needed to be installed on the vending machine.
6. Plum by UNI
Upstate Networks Incorporated, the leading provider of unattended payment systems since 1994, now offers wireless payment technology through their product line called Plum. The product connects to a cloud technology or another local client to help manage the information provided by customers when they purchase an item.
7. PayRange
PayRange's focus is on "eliminating payment as the barrier" when it comes to unattended retail. Their mobile payment solutions provide vending operators with technology that's easily deployed, while ensuring a simple user experience for customers who want to make a purchase.
8. Vagabond VIV
Operating in full-service fashion, the VIV line of products from Vagabond offer vending suppliers a full range of services to help manage inventory, routes, and revenue.