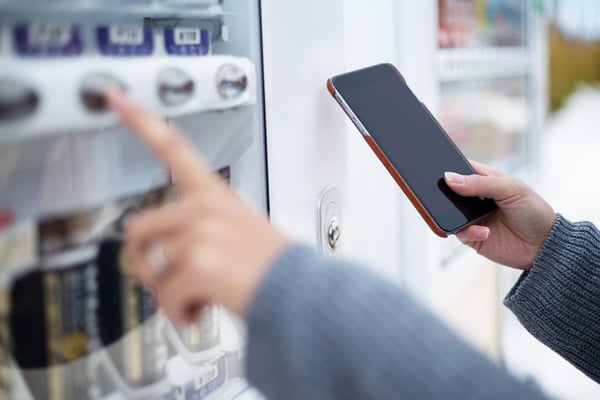 Like every industry, there's always something changing in vending. New products, technology, and strategies are always being tried and tested. Here are five noteworthy stories from the vending industry.
Pepsi is joining the sparkling water market. Earlier this year, Pepsi announced a new product called bubly, which "combines refreshing and delicious flavors with an upbeat and playful sense of humor to shake up the sparkling water category." Like its competitors, La Croix and Dasani Sparkling, there are no artificial flavors, sweeteners, or calories.
Farmers Fridge's salad vending machines finds success in Chicago and Milwaukee. With 120 machines so far, they're getting 5-star reviews on places like Yelp for offering fresh food on the go. "We're literally chopping the lettuce as that number comes in, cutting avocados on the line," says founder Luke Saunders. You can't get any fresher than that.
Coca-Cola is launching several new flavors in 2018 across the U.S. Fanta Green Apple, Vitamin Water Active, and Barrilitos aguas frescas, beverages that offer traditional Mexican flavors, will be available in stores.
Atlanta-based vending operator and technology startup GIMME Vending is listed as a top 40 innovative company by the Technology Association of Georgia (TAG). "The company builds award-winning mobility and tracking tools to manage unmanned retail locations, like vending machines and micro-markets, helping their customers increase productivity and profitability."
In global vending news, China's vending machines serve as full-blown convenience stores. Aside from beverages and food, "customers can purchase toys, books, cosmetics, electronics, and pet identification tags."