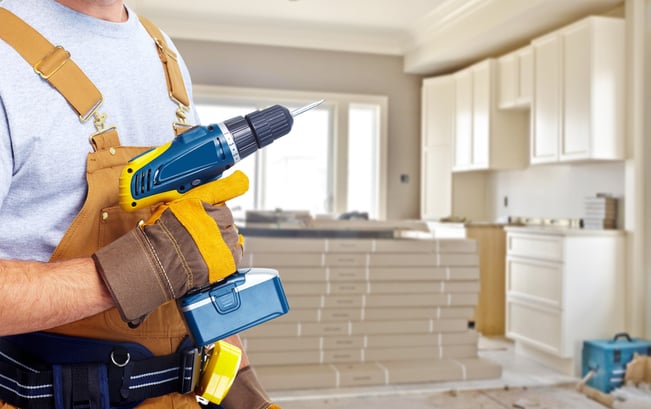 As more new multifamily properties enter the market, older communities are often renovated to remain competitive. Upgrades to aesthetics, the addition of new amenities, and even structural changes are typically part of the process to help assets stay current. But property owners need to be cautious and strategic in their approach as extensive rehab projects can result in units renters simply don't want or can't afford.
A successful multifamily housing renovation should work to benefit both tenants and ownership. While there are plenty of ways to achieve these goals, there are also mistakes that can sabotage your plans. Here are five that you should avoid.
Not Hiring a Reputable Contractor
Everyone has heard horror stories of renovation projects becoming nightmares because of problems with the contractor they hired. Such instances are typically a result of a poor vetting process. Thorough research into potential contractors is essential.
It might be tempting to choose a contractor that offers a lower price, but you must consider important criteria before doing so, such as:
Do they have experience with multifamily housing projects?
Do they have proper insurance?
How long have they been in business?
Failure to get answers to these questions and others can put your property at considerable risk.
Additionally, you can't overlook the importance of hiring a good designer either. Don't rely on your own industry knowledge to make decisions that an expert should make.
Ignoring Demographics
Knowing what your tenants like and can afford helps you make the right decisions that lead to a successful multifamily housing renovation. The last thing you want to do is invest time, money, and resources into upgrading a property to fit certain trends only to find out current renters don't like them or--even worse--aren't even willing to pay more in rent for the upgrades.
To avoid this mistake, you can ask tenants directly. A simple survey would do it. That way you can make design and upgrade decisions based on preferences of your actual renters, not on generalized data or trends.
Another approach is to use a vacant apartment as a demo. You can redesign the unit and show it to current renters and hear first-hand from them if they'd pay an extra $50-100/month in rent for those changes.
Ignoring Curb Appeal
Homeowners and renters are different in a lot of ways. But they're quite similar in at least one regard: they want to live in attractive home. That is to say curb appeal has a significant impact on one's choice for a home.
In fact, almost everyone believes curb appeal is important: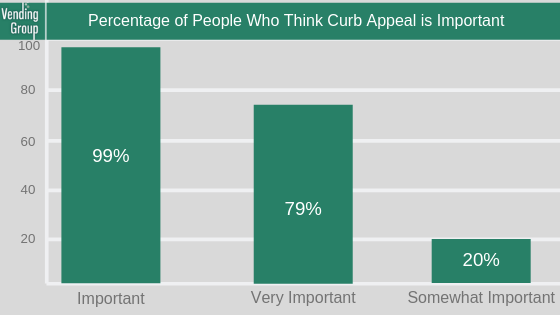 Source: 2018 Remodeling Impact Report
That's a statistic that you can't ignore.
When considering renovations on a multifamily property, it's important to include curb appeal. Not only will it attract potential tenants, well-groomed grounds add value to your property. And it doesn't need to be award-winning; just attractive enough to make people feel comfortable and happy about their chosen apartment community.
As the saying goes, You only get one chance at a good first impression. It's a cliche, but for a good reason: it's true.
Ignoring Property Age
As of 2016, about 66% of rental units in the U.S. are older than 30 years. This brings into question for many property management firms how to proceed with renovations for the older assets in their portfolios. The short answer: cautiously.
Updating an older property to make it competitive with a brand new one is a real challenge. As mentioned above, it can have serious implications if not thoroughly considered. The amount of money invested in new counter-tops, cabinets, and appliances--not to mention the revenue lost from vacant units during construction--might not bring the return you think it will.
Older assets also typically command lower rents. By forcing upgrades that likely won't be able to compete with a new build, you also run the risk of pricing out current renters who are accustomed to lower rent prices.
Overlooking Energy Efficiency
Reducing energy consumption helps more than the environment. When taken seriously, it can have a significant impact on multifamily housing properties. Both for ownership and tenants. Some benefits include:
Lower energy bills
Lower vacancy & turnover rates
Increased property value
According to this report, even the marketability of units increases as a result of energy efficient initiatives.
Reducing energy consumption also helps lower maintenance costs for routine issues such as equipment repair, lighting, and building durability. This allows owners and management to set aside more money for repairs and capital investments.
To achieve energy savings doesn't necessarily mean an major overhaul, either. Simply changing to more efficient lighting can achieve savings and energy reduction goals. If your property has vending machines, you can install vend misers on them so they won't use so much energy.