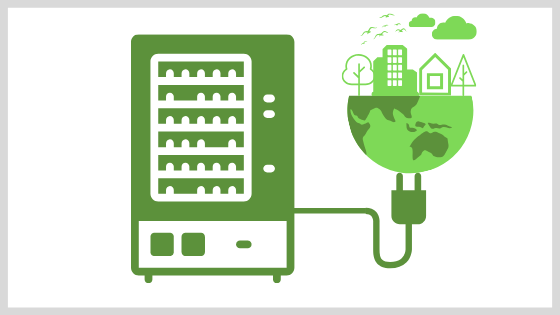 Businesses of all kinds have increased sustainability efforts in recent years due to new regulations, customer preferences, and even pressure from investors. As a result, business leaders across all industries have expanded efforts to minimize environmental impacts of their operations:
Microsoft is committed to reducing its carbon footprint by focusing on core areas such as carbon, water, waste, and ecosystems.

Hyatt Hotels has an extensive corporate sustainability strategy for 2020. It includes better use of resources and building more efficient, environmentally conscious hotels.

Ikea's plan seeks to impact not only their business, but the lives of many across the world with its People & Planet Positive strategy.
Each of these companies (and many others) realize that enacting such policies not only impacts the environment, but public perception of their brand as well. It's a win-win.
Notice, too, that these initiatives cover many aspects of operations. IT, transportation, purchasing and vendor selection… All of these elements can impact the environment. Even vending machines.
Vending Machines and Energy Use
A vending machine uses about 7-14 kWh, which amounts to $250-$500 per year to power them. That's roughly the same as a refrigerator. If your company has multiple locations--think hotel chains and retail establishments--and each has a vending machine, those kWh and dollars add up.
So what can you do?
First of all, this isn't a call to have them all removed. Fortunately, there are several measures you can take to help reduce the energy vending equipment uses, which can also fit into your company's sustainability strategy.
Ways To Include Vending Machines In Sustainability
Ask for Energy Star Rated Machines
When seeking vending services, whether going through a vending company or purchasing equipment on your own, look for equipment that is Energy Star rated. Such equipment is 40% more efficient and save 1,000 kWh annually due to being built with components such as compressors, motors, and lighting systems that are more efficient.
Use Vend Misers
If you're not able to use an Energy Star vending machine, another option is to use a vend miser. A vend miser is a small device that connects to vending machines and helps regulate energy. Vend misers automatically turn off the equipment when there aren't any customers using it, and will automatically ensure the cooling system turns on to make sure items stay cool. Learn more about how vend misers work here.
Consolidate Machines
A third tactic to help reduce the amount of energy used by vending machines at your properties is to simply reduce the number of machines you have. For example, some hotels like to have vending machines on every floor for guests. While convenient, the more vending machines on site the more energy being used. What you can do in this situation is have vending on every other floor, or even consolidate them all into the lobby machine.
Being environmentally conscious doesn't have to mean having your vending machines removed. Many employees and customers would miss the opportunity to grab a beverage or snack. Take the appropriate measures that best suit your business needs and approach to sustainability.