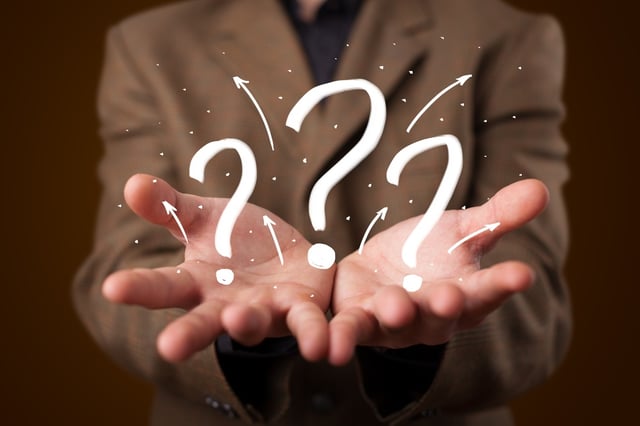 We work with a lot of vending machine companies across the United States. As in, more than 1,500. In our more than twenty years of service, we've learned to be quite selective in choosing a supplier to work with. This allows us to provide the best vending services available for our clients from coast to coast. But how do we know if a supplier will be good?
They only way is to do some research and ask the right questions.
Whether you're in need of getting vending machines installed for a new location or want to replace the existing supplier, here are the important factors that we consider when setting up a new vending company in our network of preferred suppliers that can help you when searching for your own.
6 Questions To Ask Your Prospective Vending Company
1. When was the company founded?
The first question we ask new suppliers is how long they've been in business. Much like in any industry, experience is an asset. The longer a company has been around, the more knowledge and skills they have to deal with situations that might arise with your vending machines.
There are, of course, exceptions: a good deal of new vending companies provide outstanding service, and sometimes a company that's been around for decades might not live up to expectations. Use your best judgment when talking with them and consider digging deeper.
2. How many machines do you currently service?
The amount of machines that a vending operator services is another indication of the type of company you're dealing with. For some people, servicing vending machines is a side job that enables them to make a little extra cash.
Some of these companies are fine to deal with and can meet your needs, but it could also mean that when you have a pressing issue with the equipment at your location, someone might not be able to take care of the problem in a timely manner.
3. What is your service area?
When adding a new vending company to our network of preferred suppliers, it's important for us to know how big their service area is. That's because a lot of our clients have many locations nationwide, often with several in one geographic area. When it comes to getting vending for your location, the service territory is usually indicative of the type of operation the company runs and can be helpful in making a decision.
4. Do you purchase your own machines or rent them?
There are two ways for vending operators to acquire machines: 1) by purchasing their own equipment, and 2) through rental programs with bottlers like Coca-Cola or Pepsi. Both circumstances are fine and don't necessarily reflect on the service that will be provided, but it does take a little longer to get the machine installed when going through a bottler.
For example, Coke might not have equipment readily available, which means it would take a week or two to get it, then another 7-10 business days to install the machine. If a vending company has a warehouse with their own equipment, it would only take a couple of days to prep it and schedule the installation.
5. Do you service them on your own, or do the bottlers handle that?
When researching vending suppliers, we also like to know how service calls will be handled. Much like sourcing the equipment, some companies use Coke and Pepsi service technicians to fix the machines if needed. This isn't a deal breaker by any means (and it can be helpful to have a technician working on the machine who is experienced with it), but it offers insight into the investment that company makes for its operations.
6. Do you use vending management software?
Monitoring vending operations (and sales) is complex. And the more accounts there are, the more difficult it is to manage. Software programs like Seed Cloud by Canteloupe Systems helps vending operators manage their day-to-day activities like scheduling routes, managing inventory, and sales reporting. Or Gimme Vending which provides wireless DEX services to suppliers to help manage inventory. A company who uses a service like this is likely to be more organized and responsive to your vending needs.
It's important to understand that these questions are a guide to help you get the best vending services for your business. Use your best judgment when talking or meeting with the company, and be sure to ask for references or seek reviews online.
Need a vending machine?