When most of us think of vending machines, we think two things: soda and snacks. While Pepsi and Coke machines are almost as ubiquitous as Starbucks here in the United States, there are plenty of vending machines around the world that sell things you wouldn't even think about. Would you consider getting any of these for your office?
1. Pizza Vending Machine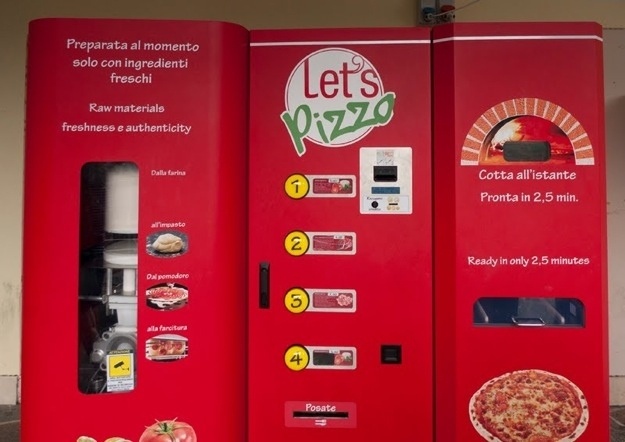 In less than 3 minutes, the Let's Pizza machine will prepare and heat your personalized pizza.
2. Egg Vending Machine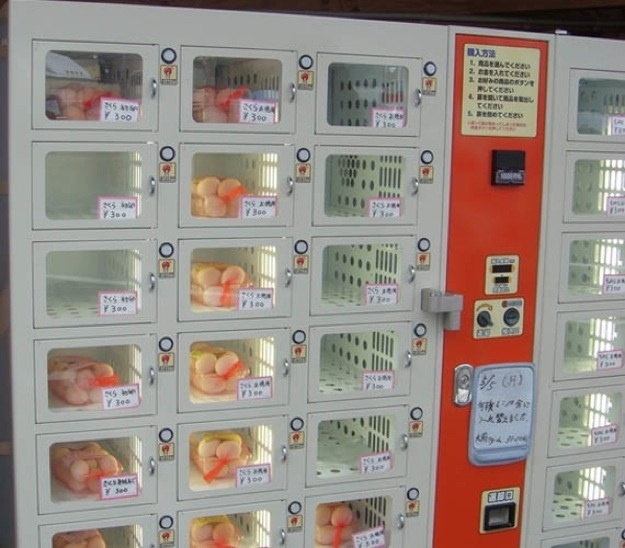 Need some eggs in Nagoya, Japan? This vending machine is stocked every morning with fresh eggs.
3. Sprinkles Cupcake ATM Machine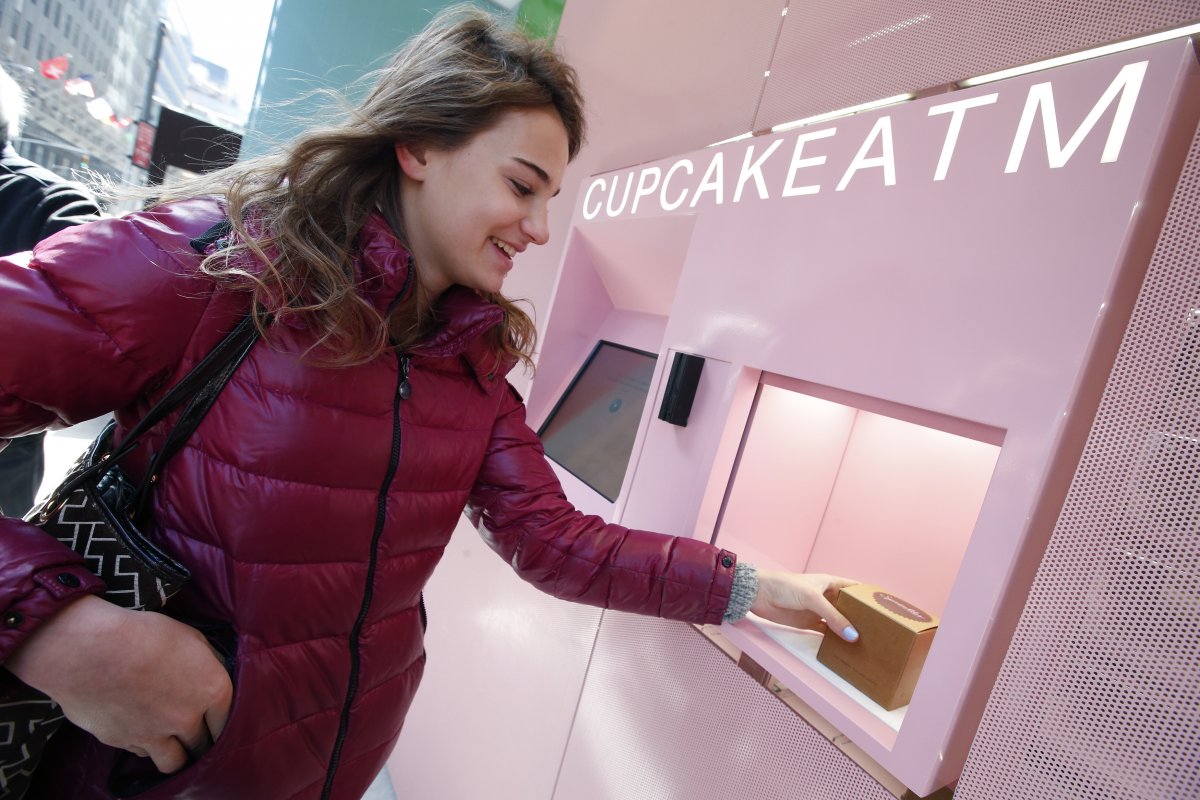 Sprinkles currently operates machines that dispense fresh cupcakes for $4 in select cities across the United States.
4. Burger Vending Machine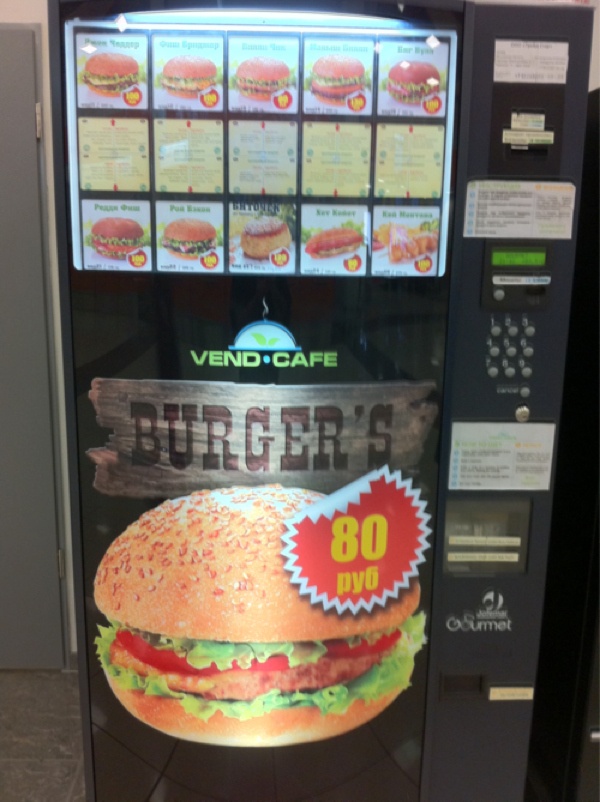 Talk about fast food. This vending machine in the Moscow Airport provides a burger for travelers in a time crunch.
5. Crab Vending Machine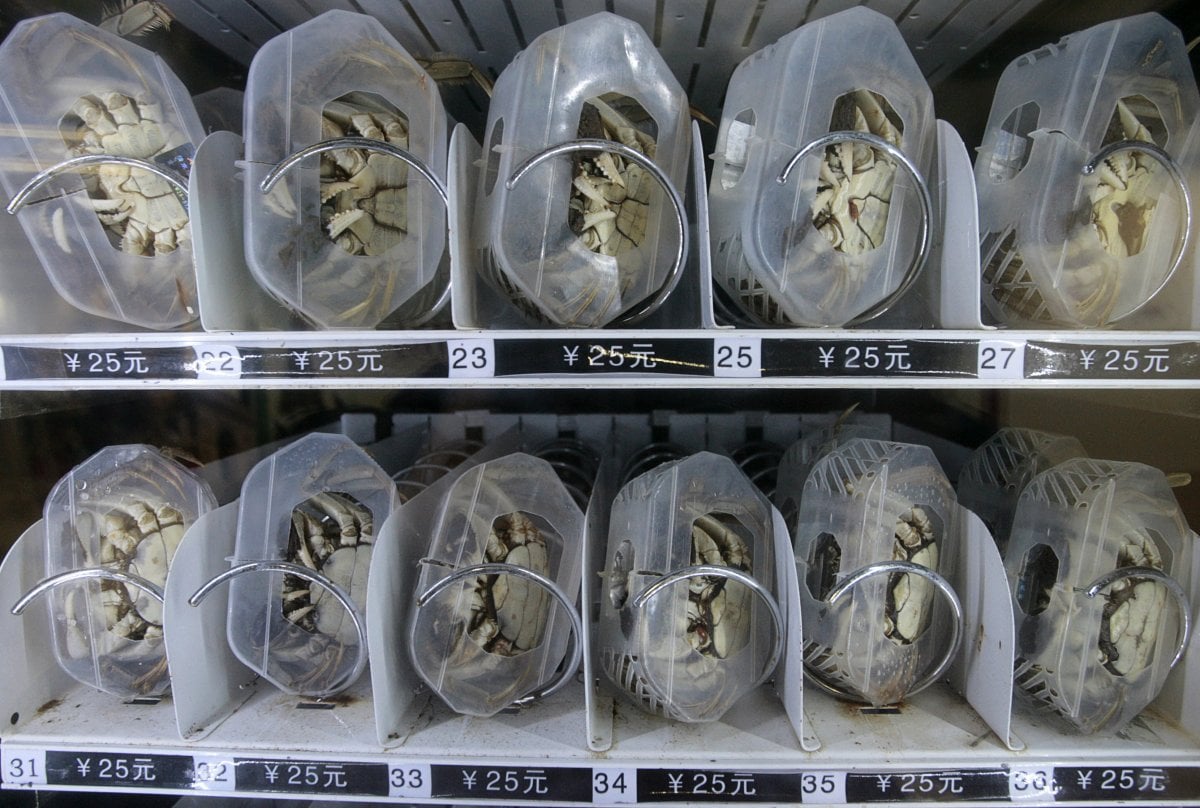 If you're not quite in the mood for a burger, this will do: a vending machine in China that sells crabs. Yes, crabs.
6. Gold Vending Machine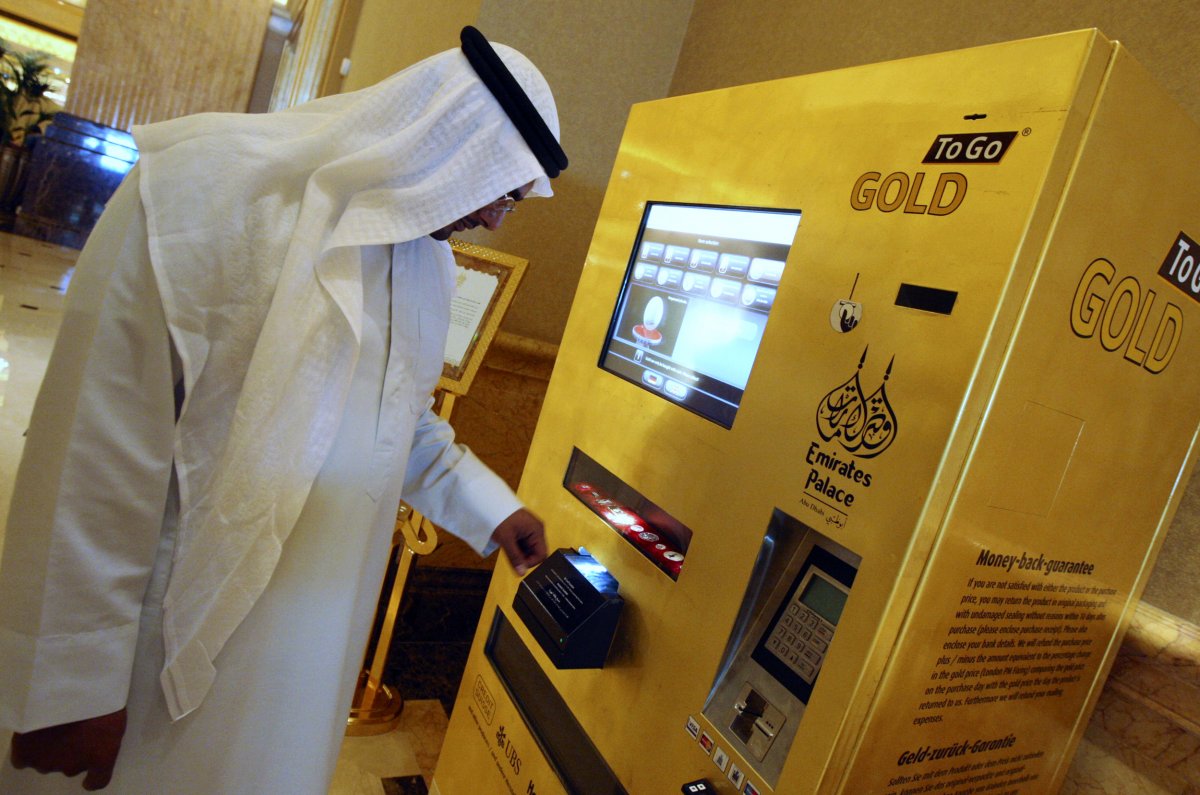 Get your gold while on the run. This machine in Abu Dhabi dispenses gold.
7. Champagne Vending Machine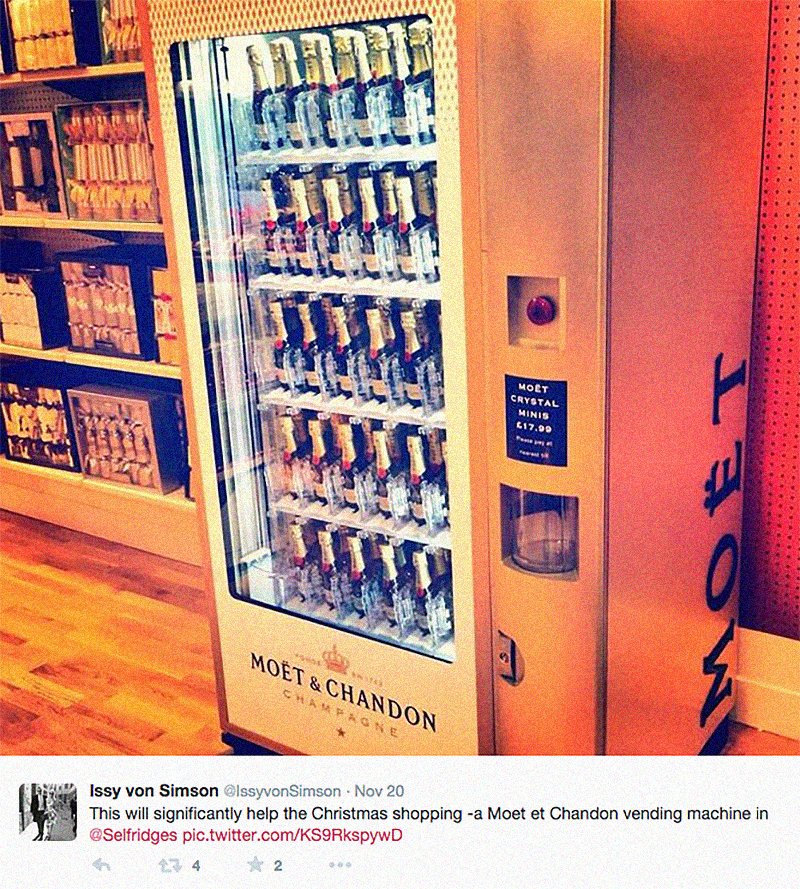 Last but not least is Champagne sold in this vending machine in London. These mini bottles cost about $29.