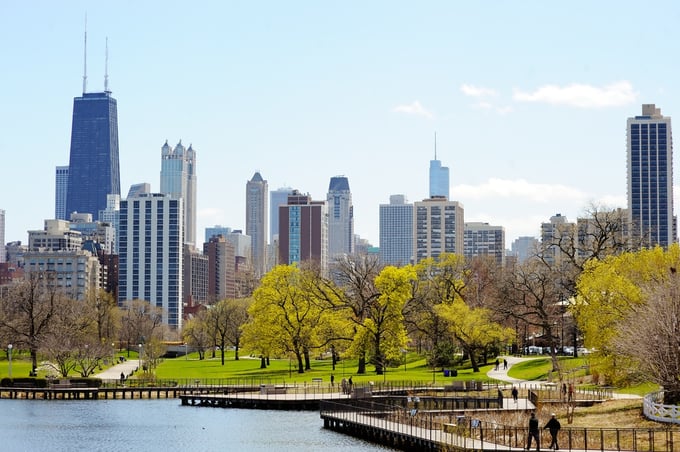 Finding the best vending machine company in the Chicago, IL area isn't easy. Not because there aren't good companies to choose from, but because there are so many. We would know: as a vending management company, we work with a lot of great suppliers all around the country, and Chicago is no different. But how do you choose the right service for your workplace? Here are five tips to help you decide.
1. Find out how long they've been in business.
Generally speaking, a vending company that's been around longer will have the industry knowledge and expertise to provide great service. There are anomalies, of course, and sometimes a new and up-and-coming company can also offer service that meets or even exceeds your expectations.
2. How many customers do they service.
Chicago is the largest city in Illinois, and the third largest in the U.S. A well-established vending company will likely service dozens or even hundreds of locations in a big metropolitan area, and the more customers they have the more likely they are to be a good supplier.
3. Ask them what products they offer.
Some vending companies are mostly (or completely) loyal to a certain brand such as Coca-Cola or Pepsi, and can only provide products offered by that company. If you're looking for variety, ask them for a product list to see what they can offer you.
4. Be sure they have liability insurance.
Although rare, accidents with vending machines occur. Make sure you ask the prospective supplier if they have insurance in case something happens.
5. Consider their location.
Choosing a vending company in Chicago means you need to think about where the company's base of operations is. Since the city is so large, you might want to consider using a service that's closer to your location. If your location is in downtown Chicago and the vending service is located in Naperville, it might become a logistical problem for them to service your account efficiently.