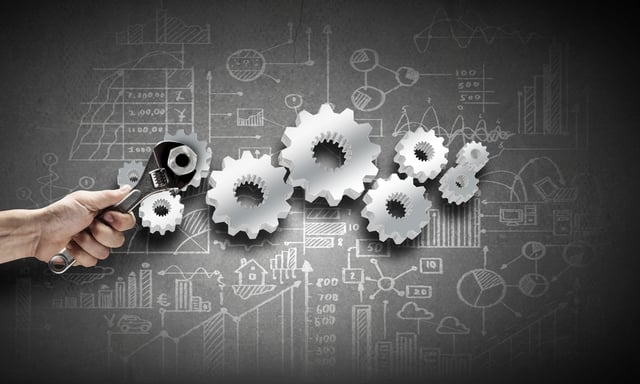 When companies first decide to inquire about finding a nationwide vending machine program, they often want to know what it looks like and how it works. Especially if they've never worked with a vending management company before. Common questions include:
How is pricing determined?
Are there signing bonuses?
How do service calls work?
While the answer to those questions may vary among the various vending management companies, service calls will generally be the same for any nationwide vending plan. Below provides an outline of the common service calls you can expect from your properties that the vending management company will handle.
The Four Basic Types of Vending Machine Service Calls
1. Refill Calls
As you might have guessed, a refill call is primarily concerned with refilling the vending machine with product. Even though vending routes are pre-scheduled and machines are typically on a set refill schedule, there are times where certain slots sell out faster than usual. Managers will have to place a call to the vending management company to get it refilled.
There are, however, other types of issues that are considered a 'refill' call, mainly because they're problems that can be resolved by a full-service driver as opposed to a service technician. These include:
Initial fill. Sometimes a machine is placed and for whatever reason it's not filled within the usual 24-48 hours of placement.
Expired product issues. The driver would have to replace the out of date items.
Unlocked machines. The driver has the key to the machine, so they'd have to come back and lock it with the key.
Wrong product vending. This is when you push the button for, say, a Coke, but actually get a Sprite. This issue is typically a result of the vending machine being loaded incorrectly.
Time Frame: It usually takes the bottler about 24-48 hours to complete this type of request.
2. Service Calls
Unfortunately, vending machines sometimes have service problems. Such issues are handled by a service technician who is trained on how to fix mechanical problems . Common types of service problems that locations could experience with their vending machines include:
Coin mechanism not working
Dollar bill validator not working
Issues with the credit card reader
Temperature problem (warm drinks)
Product Jammed
Machine just not working
Time frame: A service call is usually completed within 48-72 hours of the request. However, in the event that the machine is in need of a new part (for example, a new compressor) it could take longer.
3. Vandalism & Power Supply Calls
Outside of regular service problems, vending machines are sometimes vandalized or experience power supply issues. Vandalism usually occurs when a machine is out of sight from any staff members or security cameras. Some vandalism issues are minor and only require the replacement of a part, such as the coin mechanism. More serious damage usually requires replacing the whole vending machine.
Time frame: The severity of the problem will dictate how long this kind of problem is resolved. It can be within a few days or a couple of weeks if parts are needed.
4. Implementation Calls
An implementation call is a call that requires the installation, replacement, removal, or relocation of a vending machine.
Time frame: These types of calls typically take 10-15 business days. First, the vending company will need to have paperwork written up for the request. Sometimes a representative will visit the property for a signature to confirm the request. Then, in the case of a relocating or removal, all product will need to be taken out of the vending machine before the equipment is moved.
Every vending management company operates differently. At Vending Group, we take great care in keeping the customer informed of the progress of their requests until they're resolved to their satisfaction. Having a vending service that takes a proactive approach to service calls and provides excellent customer service is your best option.