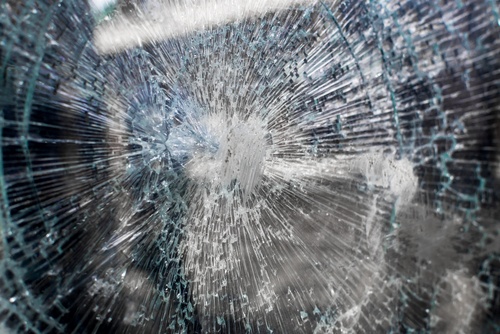 There's nothing convenient about a vending machine when it gets vandalized. Especially if it's a recurring issue. What was supposed to be an added amenity for your business suddenly becomes an inconvenience. So what are you supposed to do?
Our customers who experience vandalism to their machines often ask us what can be done to prevent it from happening again. Here three measures we suggest:
1. Place the machine in a visible area.
Perhaps the best advice to stop a vending machine from being vandalized is to have the equipment placed in a high-traffic area. A place where many people (either customers or staff members) will be able to see the machine. While it's not always desirable to have a piece of vending equipment in plain view, it's a sure-fire way to keep potential vandals from damaging the machine. The more visible the machine, the less likely it is to be vandalized.
2. Install security cameras.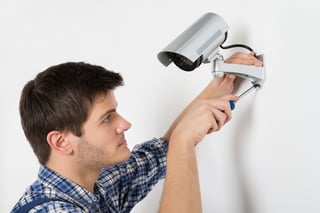 Another tip is to have security cameras installed. You may have to get approval from your ownership for this, but cameras will deter a lot of vandalism. And if someone does break into the machine, your chances of catching the culprit increase substantially.
3. Try a security cage.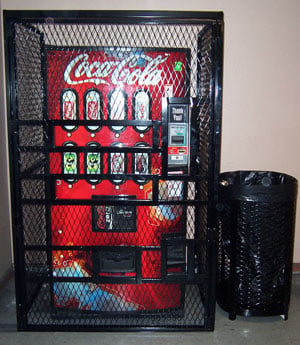 A security cage is another option if vandalism is prevalent on your machine. Though not aesthetically pleasing (it looks like the vending machine is in jail), a security cage will help prevent damage to the equipment.
Consider these options if you're experiencing on-going vandalism to your vending machines, and be sure to notify your vending supplier right away.
Need a vending machine?