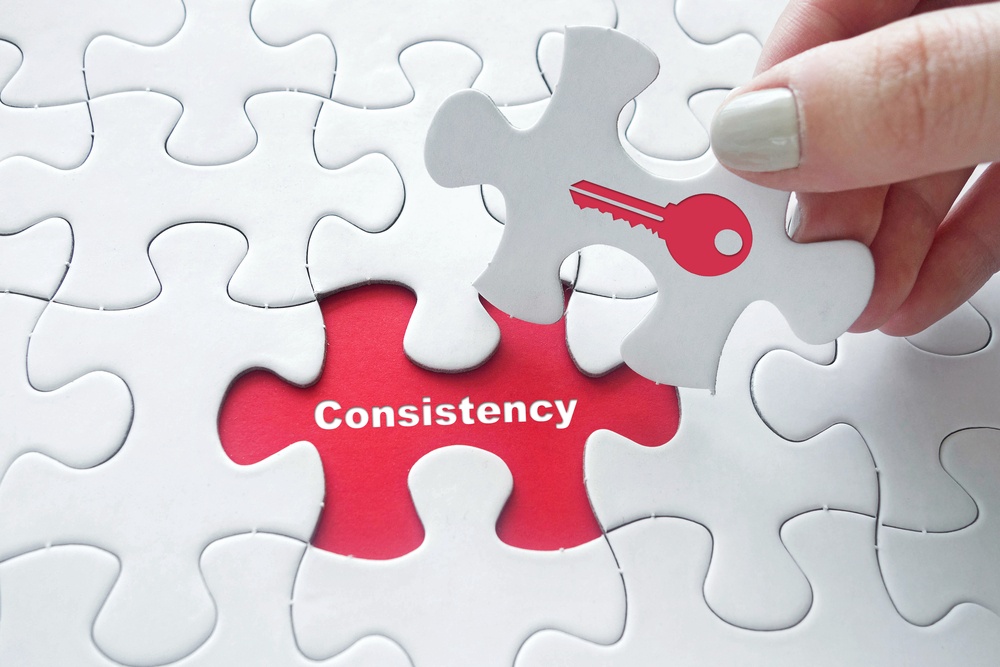 Consistency in business is vital to success. It helps keep an organization focused on its goals. Large companies, particularly those with multiple locations, often find it more challenging to maintain consistency as the distance between field locations and corporate headquarters can muddle the implementation of strategic initiatives set forth by senior executives. To ignore the need for consistent processes and frameworks within your organization is to invite confusion and misalignment. Here are three ways to maintain consistency to help keep your company focused on its goals.
1. Maintain Regular Communication
Regular communication with field personnel goes without saying. You can't possibly keep your operations consistent from location to location without maintaining constant communication with regional and location managers. And as companies strive to become more agile to meet the every-changing demands of the market, streamlining these efforts become a great concern. Tools such as company intranet software, instant messaging, and team collaborative platforms help keep corporate personnel in regular communication with field managers.
2. Establish Processes (And Stick to Them)
From recruiting to disaster response, every large company needs frameworks in place to manage daily operations or problems to maintain consistency. But you can't just leave it all on the drawing board. The processes developed need to be implemented and adhered to by everyone.
3. Consolidate Services
One of the best ways to maintain consistency among various locations is to consolidate certain services. For example, building maintenance programs can be used to manage facility needs on a regional or national scale. A national vending program is another service that provides consistency among properties. Such programs provide one point of contact for all your needs that are managed by one entity that knows your specific account well enough to help you achieve company goals.