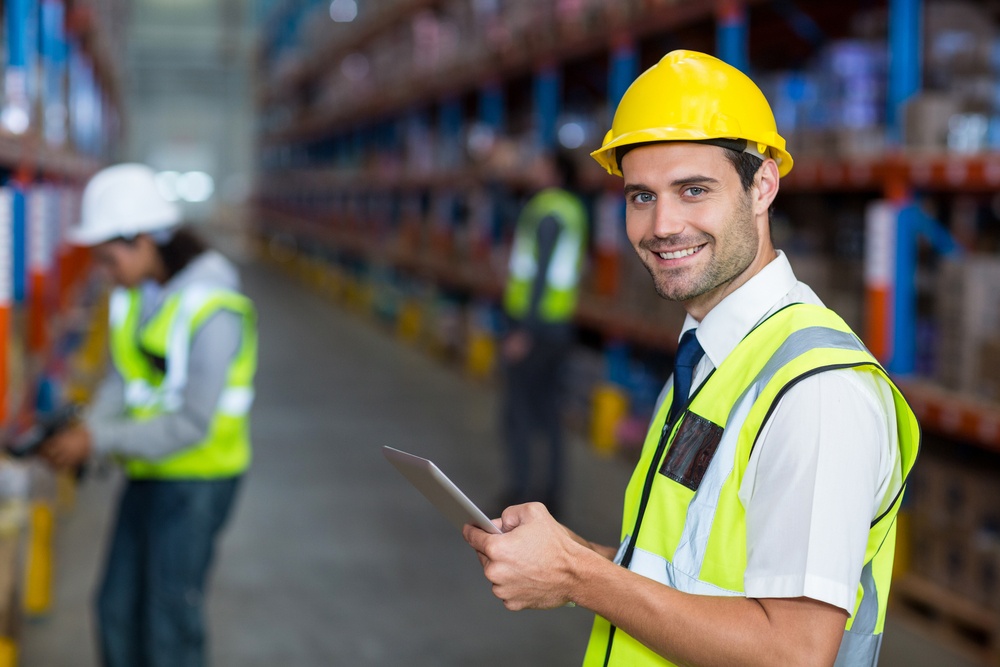 Warehouse work is often repetitive, physically demanding, and sometimes dangerous. Keeping employees engaged thus becomes essential not only for retaining quality workers, but for avoiding injury as well. So how do you keep them engaged? Here are three priorities to set in order to increase engagement among your warehouse employees.
1. Happiness
It's easy to become so focused on your customers and increasing revenue that employees get cast aside as if they're not even relevant. Companies that operate this way are doing themselves a disservice, as employees will eventually feel undervalued. Once that happens, all hope to keep them engaged is lost. That's why it's important to make their happiness at work a priority.
How do you do this? Through communication.
It's essential to spend time with your employees to discover what motivates them. Block out time each week or month or whatever works for your schedule to engage with them over topics of their interest. You'll soon find out what gets them excited and have a better understanding of their strengths and weaknesses, which will allow you to make decisions to help you manage in a way that inspires your employees.
2. Incentives
The more you engage with your employees, the more you get to know what motivates them. Is it money? Time off? Sports? Whatever it is, you can use this understanding of them to offer incentives for their work. Gift cards are often a great choice, but what about an extra day off? If they're big sports fans, tickets to the next big game could spark the motivation they need.
Speaking of sports, if your warehouse employees are competitive, you can create a work environment in which they thrive based on weekly or monthly competitions. This can be done either individually or group efforts, offering a prize for the winner.
3. Break Time
Despite the growing demand for working harder, faster, and longer, employees are human and need a break. Not getting proper rest throughout the day is counterproductive. In fact, the importance of breaks can't be understated as they can actually increase productivity and minimize risk or injury. Make sure employees have access to food and beverages, whether through a vending program or other form of break room service.