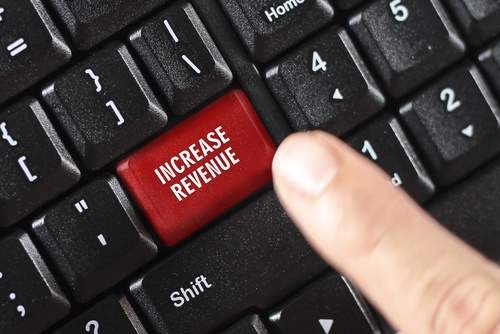 Selling products or services outside your core business that provide added value for your customer is a win-win situation. Your customers are further delighted, and your business adds to its bottom line through ancillary revenue. These extra services can also help edge out the competition as they create a better overall customer experience with your brand.
What is ancillary revenue?
Ancillary revenue is income received from products or services a business sells that are not part of their core business. Although the income varies depending on the type of service, these extra offers create new opportunities for growth. Especially when combined together in a professionally managed program.
A lot of industries use ancillary services to drive more revenue. Airlines, for example, make billions in extra income every year through baggage fees and food or other in-flight services.
Why ancillary revenue?
The short answer: growth. Depending on your industry, your organization can make a great deal just from products or services not part of your regular business.
But more importantly, it's about your customers. Ancillary services further delight your customers and make the overall experience with your brand that much better. It's like proverbial 'icing on the cake.'
The different types of ancillary revenue
There are a variety of ways to increase ancillary revenue for your company, but it largely depends on your industry. Here are some common services offered in various industries:
Hospitality.

Hotels can make some extra revenue through services like spas, food and beverages, and meeting spaces.

Multi-family housing.

Apartment communities drive ancillary revenue through various sources such as garbage fees, parking, storage, or late rent payment fees.

Real Estate.

In retail, different ways to increase ancillary revenue include cell towers, billboards, free-standing ATMs, or temporary services like the sale of Christmas trees or parking lot events like a carnival or fireworks staging.
Tracking ancillary revenue
It's important to measure the effectiveness of the ancillary service and the revenue it generates. Because it all boils down to it's worth, it's crucial to understand the impact of the revenue you're making.
For example, our vending management programs are designed to track and measure the sales from every vending machine in your property portfolio. With this insight, you can gauge which locations generate more revenue than others.
Should your organization pursue it?
All this in mind, now you have to wonder if ancillary revenue is something your business should pursue. The short answer: absolutely. If your organization can increase its bottom line while further delighting customers, then it's worth considering it.
But it's essential to remember that it's not only about making money. First and foremost, it must be a product or service that will benefit your customers or employees.