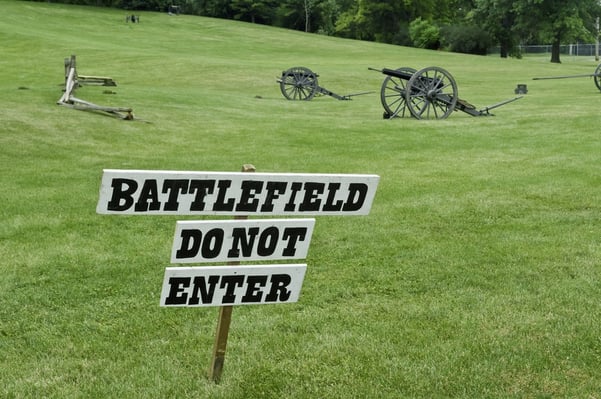 Sourcing goods and services shouldn't be an act of war. In the end, it's about strategic partnerships. Although you need to remain vigilant in getting a good deal for your organization, choosing the wrong supplier only leads to trouble for your customers and, ultimately, your brand.
When selecting a supplier, you must be aware of telltale signs that their business could mean bad news for yours. Let's talk about some of those signs.
10 Warning Signs a Supplier is not a Good Fit for Your Organization
1. Poor Communication
The importance of good communication can never be overstated. Bad communication only leads to problems. If you're in the market for a new supplier, it's essential that you pay close attention to how your prospective vendor communicates.
Are they responsive? Are they vague in describing how their business operates? These are the types of questions you should ask yourself. The answers will shed light on whether you'll have an optimal supplier relationship.
2. Abnormally Low Pricing
We all know the saying, you get what you pay for. It's a common cliche, but there's a reason for it.
While sometimes you can find a supplier that provides the materials you need at a great price, beware of products or services that are far below normal market pricing. Quality could become a major concern.
3. The Environmental Impact is Overlooked
Protecting the environment isn't just a trend. It's essential that manufacturers and suppliers are aware of the environmental impacts their organizations have on the Earth.
You want to work with a supplier who makes protecting the environment a priority and who follows the rules or regulations that govern their industry.
4. Bad Product Support
Product support is a key component for most businesses, especially those in the tech industry. If you've heard many negative reviews about a supplier's product support, it could be a sign of disorder among operations or cost cutting due to falling revenues. The replacement of experienced engineers with novices in order to save money can be a warning sign.
5. Rapid Staff Turnover
All companies experience a certain degree of turnover among staff. Employees finding other opportunities to advance their career is normal.
But let's say you're pretty far down the sales cycle with a new supplier and you've already dealt with several different representatives because the previous ones left. This should give you cause for concern as it could be a sign of larger issues within the organization.
6. Evasive Sales Representatives
This doesn't necessarily mean a sales representative who avoids your calls. If you're researching suppliers and can't get one to respond, it's definitely time to move on.
But if representatives constantly use evasive tactics to avoid simple questions, or vague language when you push them for specifics, you might regret locking yourself into an agreement.
Again, clear communication is essential.
7. Questionable Documentation
If you can't get a supplier to provide adequate documentation regarding their product, service, or overall company operations, it could be a sign that they are unorganized or have something to hide.
8. They Can't Help with Your Long-Term Business Goals
When sourcing new goods or services, vendor research isn't only about finding the best deal. While finding a good price is important, it's important to realize that suppliers can also be strategic partners whereby both entities help each other reach their goals.
If the supplier you're considering doesn't do this, or worse, contradicts what you're trying to accomplish, perhaps it's time to move on.
9. Products & Services are too Wide-Ranging
A lot of companies offer a variety of products and services, and some will offer a limited range of non-core items as a way to increase ancillary revenue. But when a supplier provides too many products that aren't really related to their core business, it could be a sign that their focus is too broad, which will hinder the quality of the product you're in the market for.
10. Too Many Negative Reviews
If what you hear from references, along with any reviews you can find online, don't paint a picture of a quality supplier, it's time to look elsewhere.
Perhaps one of these signs alone is not a strong indicator that a supplier won't jive with your operations. But once they begin adding up, it's time to start looking elsewhere.