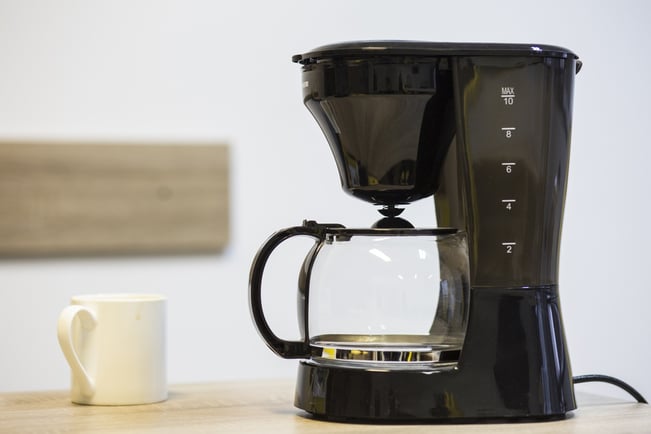 Every workplace needs coffee. Whether it's for a small office or a large manufacturing facility, coffee is the fuel that gets people going in the morning. But what kind of coffee machine is best for your office? Should you use an office coffee service to handle it for you?
The answer is determined by several factors:
How many employees there are
How important it is for the coffee to taste good
How much time do you (or anyone) want to spend dealing with coffee
Employee Count
If your office is small and doesn't have a lot of employees, it wouldn't make sense to have a full pot of coffee sitting there every day. You could end up just pouring money down the drain...literally.
The Importance of Taste
Some people are pretty picky about their coffee, and we don't blame them. Some coffee makers provide higher-quality coffee than others. Take a quick survey of employees to see how important the taste is.
Time Constraints
Not that making a fresh pot of coffee takes a long time, but it can take you away from work for a few minutes. That can get frustrating if you're the person in charge of keeping fresh coffee available. A few minutes here and there throughout the day, every day can get old.
Now that you have an idea of what kind of demand there is for coffee in your office, let's take a look at the pros and cons of both types of machines.
Single-Serve Coffee Machine
There are several different types of single-service coffee machines out there, but Keurig is perhaps the most popular. It's convenient and offers a variety of flavors.
The pros:
Brews coffee in under a minute
Variety of flavors
Make coffee, tea, hot chocolate and more
The cons:
The pods can be expensive
Coffee doesn't taste as good as fresh-brewed
K-cups are not recyclable
Coffee Pot
The biggest question you'll face if you're going to choose a pot over a single-serve machine is whether or not you want a commercial grade or consumer grade coffee maker. This will largely depend on how many people work in your office. For small offices up to about thirty people, a consumer grade machine will suffice. But if there are dozens or even hundreds of employees, a commercial grade coffee pot would be better.
The pros:
One pot can serve many people
The coffee tastes better
Just pour and go
The cons:
More maintenance
If empty, you have to wait for a new cup
Keep in mind, however, there are plenty of local vending companies that can provide coffee services. So if you're looking for a full-service program, consider reaching out to a vending supplier to see if they can provide a package deal. That way you can your coffee services can be managed by the soda and snack vending provider.